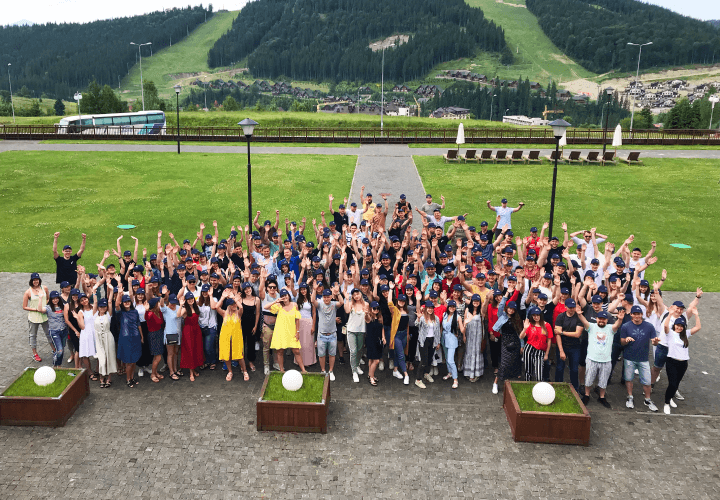 RIA.com Marketplaces at a Glance
RIA.com Marketplaces is an international technology company in Estonia.
Group operates the largest Ukrainian online automotive marketplace (AUTO.RIA.com), online real estate marketplace (DOM.RIA.com), general classified RIA.com in Ukraine, general classifieds DomRIA.eu in Baltics.
Our mission is creating the verified Internet.
Our vision is trusted marketplaces for vehicles and real estate.
Key facts
Top 16

auto site
globally*

EUR 17.2 mln

of revenue with -18% war year and 52%
6Y CAGR pre-war

120 mln

of total monthly visits

>85%

of mobile users

over 400

professionals

UAH 73.5 mln

of taxes paid in Ukraine since beginning of war
*according to AIM Group's 2022 Automotive Marketplaces Annual Report
Our values
Trust between partners (service provider, sellers and buyers) is the only way to make complicated transaction easier. Our learning and innovating approaches provide us with the tools to build trust according to our vision of verified Internet.
Constant innovation to fulfill users' needs. Implementation of cutting-edge technologies allows us to keep our leading position.
Lifelong learning of technologies, business environment, users' behavior and ourselves is a core value. Our further decisions are based on knowledge and experience.
Key milestones
2022
Maps are introduced on DOM.RIA web and app platforms
DIIA's identification at AUTO.RIA platforms
PRO account for SME business segments is available at AUTO.RIA
Online showroom (Autocenter.AUTO.RIA) is launched
Vehicles types and generations are added to search result at AUTO.RIA
2021
Verification for imported used car introduced (AutoCheck and Carfax for NA)
Video messages and video calls launched
Loans calculator is available for new cars
DOM.RIA global redesign
ML driven moderation of phone calls (classification for B2B clients)
2020
Vehicle's history based on VIN
Car auction of AUTO.RIA's stock
Autocenter AUTO.RIA launched — marketplace for new cars
Digital verification service is introduced on DOM.RIA
Auction for calls is provided to RE agents on DOM.RIA
2019
1 mln sessions per day on AUTO.RIA
VIN code verification is launched on AUTO.RIA
Car plates recognition system is launched
2018
First successful implementation of AI technologies – search result page based on recommendation system
Users' rating system is launched
Pay per lead service is introduced to B2B client
2017
DOM.RIA became a national recognized brand
The first release of DOM.RIA mobile app
1 mln downloads of AUTO.RIA mobile app
RIA Inspectors check over 2,000 real estate objects per month all over Ukraine
2016
AUTO.RIA.com became a national recognized brand
The launch of "Safe deals" at RIA.com
The launch of VIN check system at AUTO.RIA
2015
AUTO.RIA.com became #5 world automotive site and #1 automotive site in Ukraine (according to SimilarWeb)
The first release of AUTO.RIA mobile application
The launch of "Verified real estate at DOM.RIA" project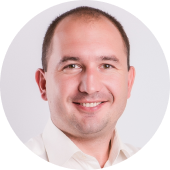 Artem Umanets
Chairman of The Management Board
"
I am honored to lead such an innovative company as RIA.com Marketplaces.
Our achievements are very strong, and our plans are even more ambitious.
Such results can only be archived with consistent innovations in team building, product development, and customer servicing. "
The Management Board